>
Home
>
About Us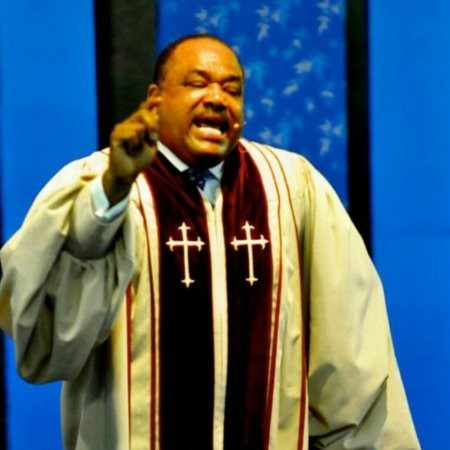 Pastor Rodney Valentine
Pastor Rodney R. Valentine is the second of three children, and the eldest son.  He is a native of the State of Virginia, though he spent most of his growing years in Columbus, Ohio.  He served four and a half years in the U.S. Air Force.
After receiving an Honorable discharge he moved to Atlanta, GA.  It was there where he learned about and accepted the Advent Message, and was baptized by Elder Walter L. Pearson Jr., who was then the Pastor the Atlanta Berean S.D.A. Church.  After many conversations and prayers, Elder Pearson encouraged him to go to Oakwood College to prepare for a life of service in the Gospel Ministry.
Pastor Valentine is happy to have begun his Pastoral Ministry in the great South Atlantic Conference in 1997, where he was the Assistant Pastor in the Columbus/LaGrange/Greenville, GA district, with his primary responsibility being to the Emmanuel S.D.A. Church, in the city of Greenville, GA.
He has conducted Evangelistic Crusades in numerous cities across the country introducing many people to his SAVIOR and BEST FRIEND, Jesus.